Zucchini noodles with lentil bolognese
And a vegan alternative to parmesan!
35 min
Play video

You love pasta, but you have a habit of eating way too much of it? We've been there. The answer is Zoodles. Zucchini noodles!
 It's an absolute hit among healthy foodies. Combined with a bolognese sauce made from lentils, the dish is not only purely plant-based, but also deliciously hearty.
Preparation
1

Cut the onion, carrot and celery into small cubes. Chop the garlic.

2

Fry the vegetables with the coconut oil in a medium pot for about 5 minutes.

3

Add the lentils and the tomato paste, fry briefly and then pour in the broth.

4

Add the chopped tomatoes, sugar, bay leaf and thyme and let everything simmer at medium heat for 25 minutes.

5

In the meantime, season with salt, pepper and paprika powder.

6

Slice the zucchini into long strips. If you like, you can fry them in some oil. They also taste very good raw and cold.

7

Coarsely chop the Protein Flakes, yeast flakes, some salt and garlic powder in a mixer.

8

Arrange the zucchini noodles with the lentil bolognese and the Protein Flakes mixture.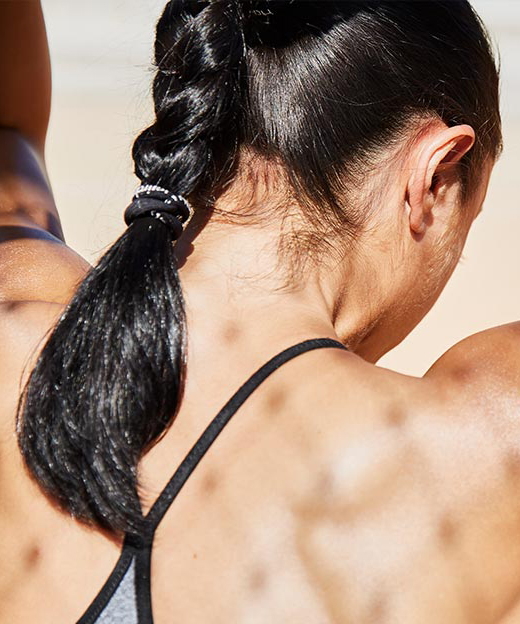 Free Body Check
Want to improve your nutrition? Our Body Check will help!
Personal BMI Calculation
Helpful nutrition advice
Products to help hit your goal
Get started
Read more on
Recipe Overview
Nutritional value, per portion