Gazpacho Recipe
cold, refreshing soup for the summer
60 min

As the temperatures rise, we start to crave refreshing, cooling meals. High time for a delicious bowl of gazpacho that brings the vacation feelings to your kitchen table. Aromatic vegetables and a hearty slice of vegan protein bread to go with it? That's all you need to be happy, isn't it? Serve this gazpacho as a starter for the family, or enjoy the whole thing as a light lunch. Our gazpacho with protein bread is light on the digestion and gives you an extra kick of nutrients from its quality seeds and ingredients.
g

g

80

g

cucumber

white onion

ml

tsp

1

tbsp
Preparation
1

Bake the Vegan Protein Bread according to the package directions.

2

Cut the tomato, bell pepper, cucumber, onion and garlic into large pieces.

3

Put the vegetables, water, white wine vinegar, olive oil, salt, and pepper into a blender. Blend to reach your desired level of smoothness.

4

If you want a very smooth gazpacho, run it through a sieve.

5

Chill the gazpacho before serving. Pour into a glass or bowl. If desired, garnish with pepper and diced vegetables.

6

Toast the vegan protein bread, tear into small pieces and use as croutons.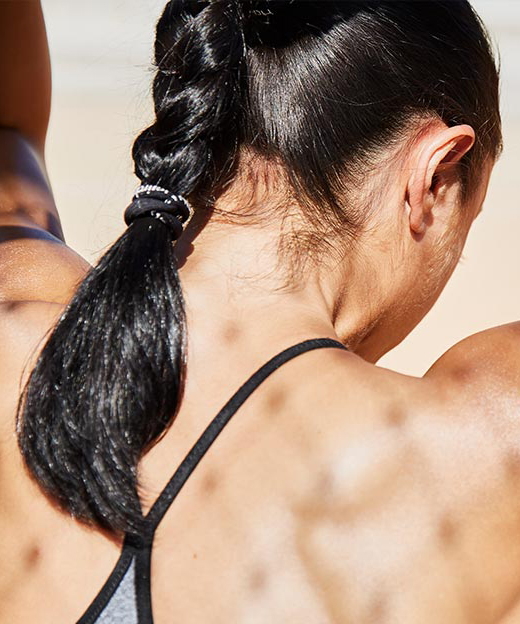 Free Body Check
Want to improve your nutrition? Our Body Check will help!
Personal BMI Calculation
Helpful nutrition advice
Products to help hit your goal
Get started
Read more about
Recipe Overview
Nutritional value, per portion