Couscous Salad
SO EASY, SO DELICIOUS!
The easiest salad to take along with you! Couscous salad is great whether you're grilling, celebrating a birthday, or out for a picnic. Not only because it's so quick to make, but also because it's so easy to switch things up by changing out a few ingredients! We chose a Moroccan version with cinnamon and
our organic goji berries
. Yum!
Preparation
Put the couscous into a large bowl and cover with the hot vegetable broth. Cover with a dish towel or other cloth and leave to absorb the fluid.

Dice the zucchini, cut the onion into strips and mince the garlic.

Warm the coconut oil in a pan and saute the onions for a few minutes, followed by the garlic. Add the zucchini and cook for a few more minutes. Then add the tomatoes. Stir occasionally, cooking until their skins burst. Seasons with salt and pepper.

Fluff the couscous with a fork. Add the olive oil, apple cider vinegar, salt, pepper and a pinch of cinnamon.

Chop the parsley and add it to the bowl along with the sauteed vegetables. Mix well.

Garnish the salad with almonds and goji berries and fold gently.

Enjoy!
Our tip
For an extra protein hit you can add a bit of feta cheese. And for an extra fragrant salad, try a few sprigs of fresh mint!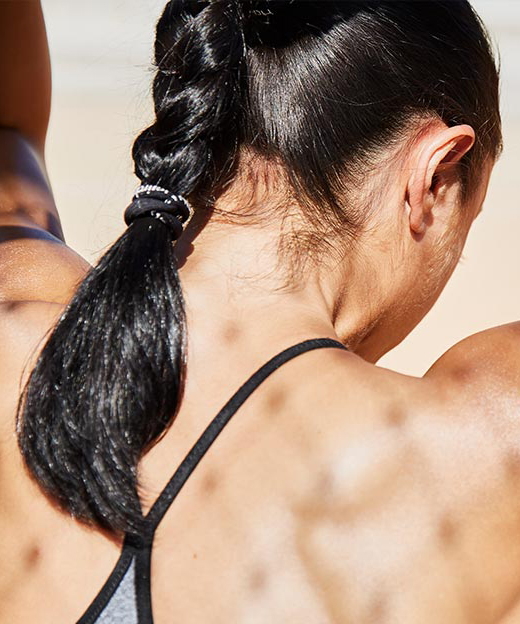 Free Body Check
Want to improve your nutrition? Our Body Check will help!
Personal BMI Calculation
Helpful nutrition advice
Products to help hit your goal
Get started