Chocolate Coconut Granola Recipe
start your day with a crunch!
35 min
What's your favorite part of your morning breakfast bowl? For us, it's the crispy granola topping. Put a spoonful or two of this breakfast classic on top of your smoothie or yogurt bowl and start your day with a crunch! But our homemade chocolate coconut granola recipe isn't what you'd find from a grocery-store package. We've given it a fabulous upgrade with the help of our Just Cashews, Coconut & Dates spread, which combines the best of fresh coconuts, sweet dates, and creamy cashews. And to make sure we've maximized the perfection, we've given our granola a chocolatey note. Final result? A decadently flavored chocolate coconut granola that's so good, you might think you're still dreaming.
oats

maple syrup

oat milk

salt
Preparation
1

Preheat the oven to 160° C.

2

Place a sheet of baking paper on a baking tray.

3

Put the oats, Vegan Protein, nuts, coconut flakes, and Flavor Kick into a bowl and mix well.

4

In a small pot on medium heat, mix the nut spread, maple syrup, oat milk, and coconut oil. Stir regularly while they are warming up. Add salt to taste.

5

Pour the syrup on top of the mixed dry ingredients. Stir well.

6

Spread out the chocolate coconut granola over the baking paper.

7

Bake for 20 minutes at 160° C. Every 7 minutes, stir up the granola using a wooden spoon to ensure it's baking evenly.

8

Set aside to cool. When cool, store in an airtight container.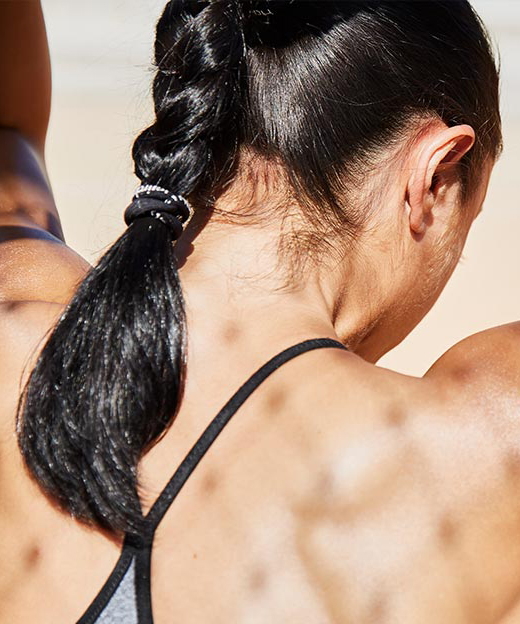 Free Body Check
Want to improve your nutrition? Our Body Check will help!
Personal BMI Calculation
Helpful nutrition advice
Products to help hit your goal
Get started
Read more about
Related:
Recipe Overview
Nutritional value, per portion