About editorial at foodspring – foodspring
About the foodspring magazine.
We're thrilled to share our goals and standards behind our not-to-miss content.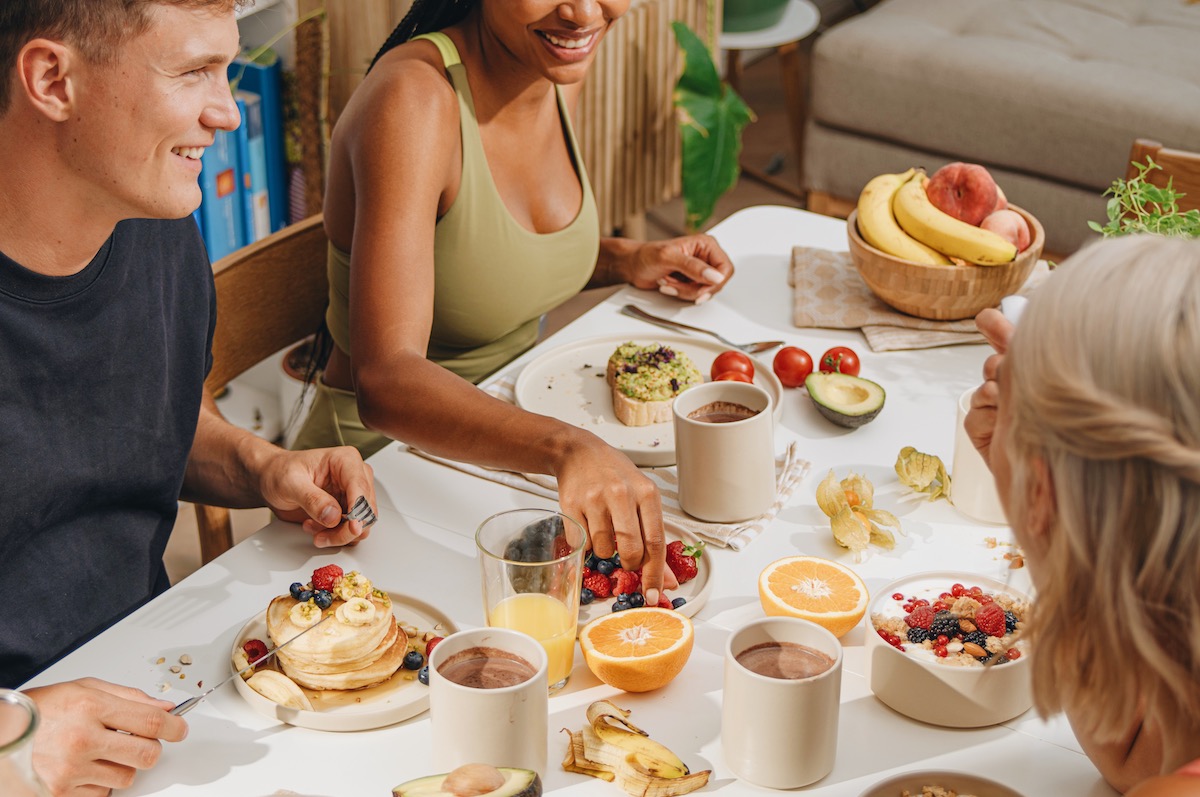 Our mission
At foodspring, we have a singular focus: to help reach your goal. You trust us for our industry-leading high-performance nutrition. And we want to give you more. 
The stories and videos in foodspring magazine that help you on your journey are a reflection of our core values: they are scientifically grounded and expert-backed. We believe in a balanced, healthy, and active lifestyle and want to support you with tailored products, workouts, nutritional information, and everyday health advice to get you there. Our team of dedicated writers have a mission to answer your important fitness and diet questions, and keep you up-to-date on the latest research so you can achieve your strength building, weight loss, or body recomposition target.
Our values
We are proud of foodspring products and want you to be fully informed about them. We want to earn your trust, so, with contributions from our Research & Development team, we've provided detailed stories about ingredients, benefits, and how foodspring products can fit into your active lifestyle. Knowing how to turn your goals into reality can often feel daunting, but we want you to always find the support, guidance, and direction you need in the stories we write.
Our magazine
We know that fitness, nutrition, and a balanced life are a package deal. So that's why our content spans these major tentpoles of your everyday:
Free exercise plans and workouts for beginners to experts, designed by certified trainers;
Hundreds of delicious, nutritionist-approved recipes for every diet, including vegan, vegetarian, and paleo;
The basics about strength training, weight loss, and body recomposition to help you understand what happens at each step on your journey;
Grounded advice, tips, and tricks to make your life easier and healthier – every day.
Editorial Guidelines
To earn your trust, we know our information has to be diligently verified. All our articles and recipes are based on the following principles:
Readers come first: We strive to provide you with content that is science-based, informative, and useful – but also engaging. We base our articles and topic ideas on the questions and feedback you give us through our social networks and customer service.
Sources and content: We rely on the best available research to develop all of the exercise and nutrition content and products. Everything we write is based on the recommendations of the European Union, the Ministry of Health, and the National Institutions of Health in the U.S. All sources are expert-approved.
Quality: Our articles are only published after extensive fact-checking. Our editorial team regularly updates existing articles to ensure they reflect the latest thinking on a topic.
Get in touch!
We are always striving to make foodspring better. Readers help us do exactly that.
Please contact us with questions, feedback here.
Never miss out, sign up for our newsletter.